Welcome to St. Augustine's.
Seventeenth Sunday after Pentecost
October 6, 2019
THIS SUNDAY
8:00AM - SAID ANGLICAN EUCHARIST
10:00AM - OUR MAIN SERVICE OF HOLY COMMUNION
NURSERY & KID'S PROGRAM AVAILABLE

This Week's Scripture Readings:
17 Sunday after Pentecost – Oct. 6
Lamentations 1: 1-6
Psalm 137
2 Timothy 1: 1 – 14
Luke 17: 5 – 10
BAS 384
Next Week's Scripture Readings:

18 Sunday after Pentecost Oct. 13
Jeremiah 29: 1, 4-7
Psalm 66: 1-11
2 Timothy 2: 8 – 15
Luke 17: 11 – 19
BAS 385
Please remember in your prayers this week: The sick or/in hospital: James, John & Edna, Linda Kizan, Don, Lise, Justin, Lydia, Jeff, Eileen F.
For those in mourning:
Week Day services in the Chapel: 8:45am

Monday – Lectio Divina on upcoming Sunday Gospel reading.
Tuesday – Holy Communion
Wed/Thu/Fri – Morning Prayer
You are welcome to drop in any days you like.
St. A's EVENTS THIS WEEK
ENCOUNTERS –Sunday morning study group meet in the lounge at 08:30 am. 'Encounters' - It's worth getting up early for!
So, what goes on? Encounters is an Adult Interest Group that meets in St. A's lower lounge on a regular basis, from 8:30 to 9:30 on Sunday mornings, from September through to early June each year. Although participants change from time to time, the group has been active for several decades. During this time, we discuss matters of our faith, each topic being chosen by mutual consent. Often a book or a DVD program is used to spark our interest and lead to meaningful discussions.

This Fall we are using a DVD series as our guide

.
ProFuture Faith led by the Reverend Michael Dowd.
Do you think the following might interest you? A brief orientation by Rev. Dowd:
'We are living in challenging and confusing times and religion and science each has a vital role to play in assisting humanity in coming home to reality. Given our impact on Earth's climate, soils, seas and forests, as well as other species, we could already be in the early stages of what could be called, 'The Great Reckoning'. The good news is that this could also be 'The Great Homecoming', that is, humanity, the 'prodigal species', after squandering out inheritance, coming home to reality. The intention is to lift up the evolutionary purpose of religion and the ecological necessity of science to assist us all in reclaiming our moral and prophetic voice on behalf of future generations.'
In other words, considering the problems in our world today, how can we leave a meaningful faith for our descendants? (ProFuture Faith) If this sounds interesting (and it is), why not join us on Sunday mornings.
ST. A'S EVENTS COMING UP
IMPORTANT – SUNDAY, OCTOBER 6TH – Our tenants since the 1970's – IGLESIA MENONITA CONGRATION - have decided to close. They have been a great tenant over the years. They have been struggling for several years without a stable pastor. We are invited to a celebration with them at 11:00 am. There will be a potluck lunch following the service. You are welcome to bring food, if you wish. PLEASE JOIN US, IF YOU ARE ABLE.
BLESSING OF ANIMALS – Sunday, October 6th at 3:30 pm – Please join us.
HELP NEEDED WITHIN THE PARISH – 1. New Electric Sign – small committee to lead the process. 2. FIRE committee for Fire Drills & other related safety procedures. Please speak to Rev. Crane.
BELLES & BEAUS: Are going to see a movie! Downton Abbey at South Edmonton Common at 1 pm on Tuesday October 8th. with coffee afterwards. Please sign up on sheet in the Narthex. If the movie is not playing the alternative activity - lunch at the Common Ground in Sherwood Park. TIME OF MOVIE TO BE CONFIRMED – tentative carpool by 12:10 pm. Betty will discuss details at church on Oct. 6th. Questions: Phyllis at 780 469 6327.
TUESDAY AT BLU'S - Please join us for conversation and fellowship. We meet on the first and third Tuesday mornings of the month. Next meeting – October 15 at 10:00 am. Everyone welcome – Please join us.

BOOK CLUB - Meets the last Tuesday of the month in the Church Lounge at 10:30 am. Please see New Schedule on the Notice Board.
ST. FAITH'S – We are assisting St. Faith's Anglican Church with the purchase of a new (used) meat slicer for their community dinners. The full cost is $180.00. We offered to pay half for sure. If you would like to make a personal donation towards this purchase, please donate to St. Augustine's and let Rev. Jonathan know. You will be eligible for a tax receipt if you mark your cheque in memo area as "Meat Slicer or St. Faith's". Thank you.
• SHAKERS & MAKERS MARKET – Our very own GANG – SAT. OCTOBER 26 from 10 am – 3 pm – Southminster-Steinhauer United Church at 10740 – 19 Avenue. Admission $1.00 – Concession available. Beautiful handmade items and baking – Please come out in support.

**OFFICE NOTES: PLEASE BOOK ANY SPACE YOU NEED AT THE CHURCH THROUGH THE CHURCH OFFICE SO IT CAN BE CHECKED AGAINST THE MASTER CALENDAR. THE CHURCH OFFICE IS OPEN MONDAY MORNINGS FROM 9:30 TO 11:30 AND THURSDAY MORNINGS FROM 9:00 TO 2:00.
ANY MAIL FOR THE OFFICE?

PLEASE DROP IT IN THE OFFICE MAILBOX (IN THE ANNEX), OR IN THE 'ADMIN' FILE BOX DOWNSTAIRS. **
ANGLICAN AND BEYOND

Anglicans are busy across the diocese - see more events on the
You can get it by email too! – MORE information on notice board downstairs.

• CANADIAN BLOOD SERVICES – "It's in you to give". As part of the "Partners for Life Program", members of the Diocese give blood through the Canadian Blood Services program. In 2019 we aim to donate 100 units by December 31st. (Partner ID ANGL696986).
Main clinic – 8249 – 114 Street – or call 1-888-6283.
• ANGLICAN PRAYER AT THE ASSEMBLY – anyone interested in being part of a week of 24h prayer for the National election? The House of Prayer Edmonton is organizing a week of prayer with the timeslots led by all kinds of churches, and Anglicans have a timeslot to lead on WEDNESDAY, OCTOBER 9TH – 12-2 PM. We need a team to shape & lead an Anglican expression within this week. If lay members or clergy are interested in helping form an Anglican group to lead this timeslot, please contact Rev. Crane at revjcrane@yahoo.com. Visit http//www.hopeedmonton.ca to learn more about this event.
• New Immigrant help required Friday nights for conversation in English and help with Canadian cooking. Mostly East African. Our Jean and Charlotte from the Congo are members. Speak to Rev. Jonathan for more info.
Garden Updates:
Sherry Prokopuk is our Parish Representative.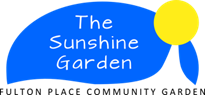 • Our new MURAL is up – come by and see it if you have not done so already.
THROUGH THE WEEK AT ST. A'S.

MUSIC TOGETHER – Kid's music program. Most Monday and Thursday mornings at the church. www.musictogethernl.com
SOUND OPPORTUNITY – Wednesday evenings at 7 pm www.sing4me.ca
GANG – Grandmothers of Alberta for a New Generation (GANG) works with the Stephen Lewis Foundation to support African grandmothers raising their grandchildren because of AIDS. An awareness, advocacy and fundraising group.
EDUCATION FOR MINISTRY – Thursday nights - a Four- year Certificate in Theology
GEA-GREATER EDMONTON ALLIANCE - organization of Faith Groups, Unions, Community Action Groups and Small Businesses 'organizing for the common good' to give the public a voice in decision making that affects their lives.
More information, sermons, and media online.
Please connect with us to stay informed!