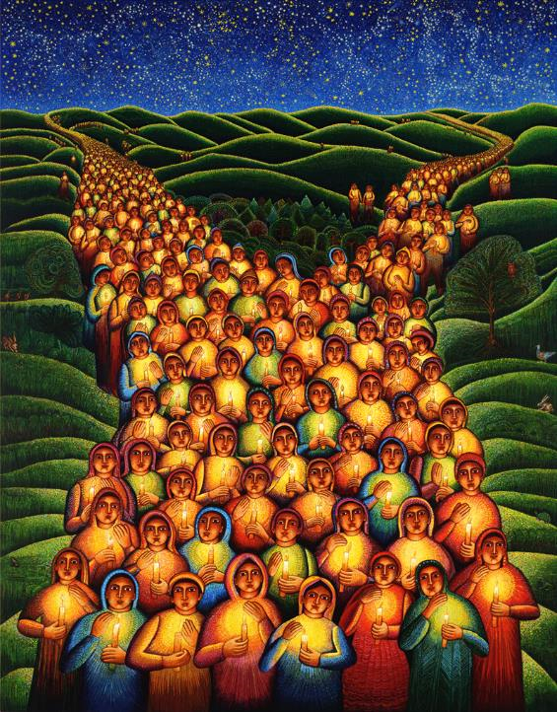 Welcome to St. Augustine's
Sunday, February 9, 2020
8:00AM - SAID ANGLICAN EUCHARIST
10:00AM - OUR MAIN SERVICE OF HOLY COMMUNION
Nursery & kid's program available
· ENCOUNTERS – meet at 8:30am Sunday mornings. Everyone welcome.
Scripture Readings
This Week's Scripture Readings: 5th Sunday after Epiphany
Isaiah 58: 1 – 9a Psalm 112: 1 - 0 1Corinthians 2: 1 – 12 Matthew 5: 13 - 20 BAS 353
Next Week's Scripture Readings: 6th Sunday after Epiphany
Deuteronomy 30: 15 – 20 Psalm 119: 1 – 8 1 Corinthians 3: 1 – 9 Matthew 5: 21 - 37 BAS 418
Annoucements - Groups & Events
· AGM TIME! Book February 9th in your calendar. We will check in if our parish budget reflects our hopes for God's work at St. A's, we will decide about chairs in the sanctuary, and commission a new vision group. Remember there is Lunch provided , also a movie and popcorn for the kids downstairs during the meeting
· BELLES & BEAUS – Tuesday, February 11th at 11:30 am- Lunch at Vicky's Restaurant – 501 Festival Avenue, Sherwood Park. Event contact – June K. 780 570-0113
· TUESDAY AT BLUE'S - Please join us for conversation and fellowship. We meet on the first and third Tuesday mornings of the month. Next meeting – February 18, 2020 at 10:00 am. Everyone welcome – Please join us
. · HOW BIRDS SURVIVE THE WINTER – SATURDAY, FEBRUARY 29th - 3:30 PM at St. Augustine's. A Simple multi-age event about attending to the world around us presented by The Beaverhill Bird Conservatory – starring "RICKIE THE pettable SAW-WHET OWL. RSVP – reply to Rev. Crane at revjcrane@yahoo.com, or sign up in the narthex. POSTER on the NB. The Sunshine Garden Group has also been invited to attend.
· You can now give to St. Augustine's through the website using your credit card. Set up a one-time payment, or automatic giving. Click the "GIVE" button on the website for more info.
· BOOK CLUB - Meets the last Tuesday of the month in the Church Lounge at 10:30 am – February 18 – "The Art of Racing in the Rain" by Garth Stein. Everyone welcome.
· GEA MEETING – St. A's is hosting an "institutional Leader's Luncheon" for the Greater Edmonton Alliance on Wednesday, February 12th 11:30 to 1:00 pm. You are more than welcome to come to find out more about GEA. St. A's has been a part of GEA since its inception helping do community organizing for "the common good" in Edmonton. Lunch will be provided.
· ADDICTION & GRACE – A LENTEN BOOK STUDY – Wed. nights in Lent – Commencing March 4th – 6:30 to 8:00 pm. You are invited to a prayer and discussion group at St. A's lead by Rev. Jonathan Crane. Is addiction only something that a few people in our world experience? NO! What we have learned medically and neurologically about addiction has much to say to us about the real nature of Sin in our world. As you read this book, you will grow in compassion for yourself and for others and will help you enter the way of Lent which is the way of the cross. Books are available from the office for $10.00 (half price) but can be accessed on kindle or kobo e-readers as well. Reply to revjcrane@yahoo.com or sign up in the narthex.
· WORLD DAY OF PRAYER – Friday, March 6th at 7:00 pm - Saint Thomas d'Aquin Parish, 8410 – 89 Street – If you plan to attend and would like to do a reading, please contact Rev. Crane.
· GRACE UNITED SENIOR YOUTHFUL GROUP – VALENTINE DAY TEA -WEDNESDAY, 19 FEBRUARY AT 1:30 PM. **PLEASE NOTE – THIS IS A SPECIAL EVENT AND YOU ARE REQUESTED TO RSVP". grace.united@shaw.ca or 780 466-0916
Edmonton Anglican Diocese