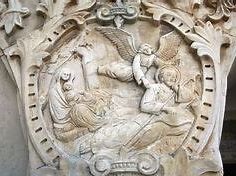 8:00AM - SAID ANGLICAN EUCHARIST
10:00AM - OUR MAIN SERVICE OF HOLY COMMUNION
•ENCOUNTERS –Encounters meet at 8:30am Sunday mornings, December 1 to 22 to study an ecocentered Advent program produced by Terri Mackenzie SHCJ & Society of the Holy Child Jesus. We have used this program for many years & find it helpful to prepare for the incarnation. Please join us for this special presentation. Everyone welcome.


This Week's Scripture Readings:
4th Sunday of Advent – Dec. 22
Isaiah 7: 10 – 16
Psalm 80: 1-7, 17-19
Romans 1: 1 – 7
Matthew 1: 18 – 25
Bas 271
Next Week's Scripture Readings:
1st Sunday after Christmas, Dec. 29
Isaiah 63: 7 – 9
Psalm 148
Hebrews 2: 10 – 18
Matthew 2: 13 – 23
Bas 276
Please remember in your prayers this week: The sick or/in hospital: Ray, Connie, James, Linda Kizan, Janice, Michael, Edna & John, Lydia, Chloe & Rachel & their Parents & Grandparents, Marie, Justin, Lise, Don, Tony & Jane, Judy, Josie, Donna, Nancy, Betty, John.
For those in mourning: Family & friends of Helen, Rita, Marie.
Announcement for this coming WEEK

• Weekly chapel Services (Monday to Friday – 08:45 am)
Please note none are scheduled for Christmas week
• CHRISTMAS FLOWERS to decorate the Church for the Christmas Season – A tax receipt will be issued for all donations. Please contact June Greig 780 469-0733. Thank you.

• EDMONTON FOOD BANK – All Saints & Synod Office are having a friendly competition to see who can bring in the most non-perishable food donations. The goal is to collect 370.000 kilograms of food by January 10th. If you would like to help us – please drop off a donation at St. A's over the holidays. Thank you.

ADVENT/CHRISTMAS Services for this coming WEEK
Sunday. December 22 – 10am service – Children's Pageant

Wednesday, December 24 – Traditional, geared to families with young

children – include candlelight processing and Holy Communion.

Wednesday,December 24 – 9pm Carol Sing –great Christmas music
Wed. December 24 – 9:30 pm – Holy Communion, traditional


candlelight vigil and Anglican Christian tradition Christmas

celebration.

Thurseday, December 25 – 8am – simple communion to mark the most holy of days.
Christmas Eve offering: This year, No Room in the Inn has chosen the Sage Seniors Safe House for their 2019 campaign. This year's campaign will allow Sage to create dedicated client service areas and install accessible shower facilities in its Seniors Safe House, which offers refuge to older adults experiencing elder abuse.